EVO810 / EVO820 Cold Press Whole Slow Juicer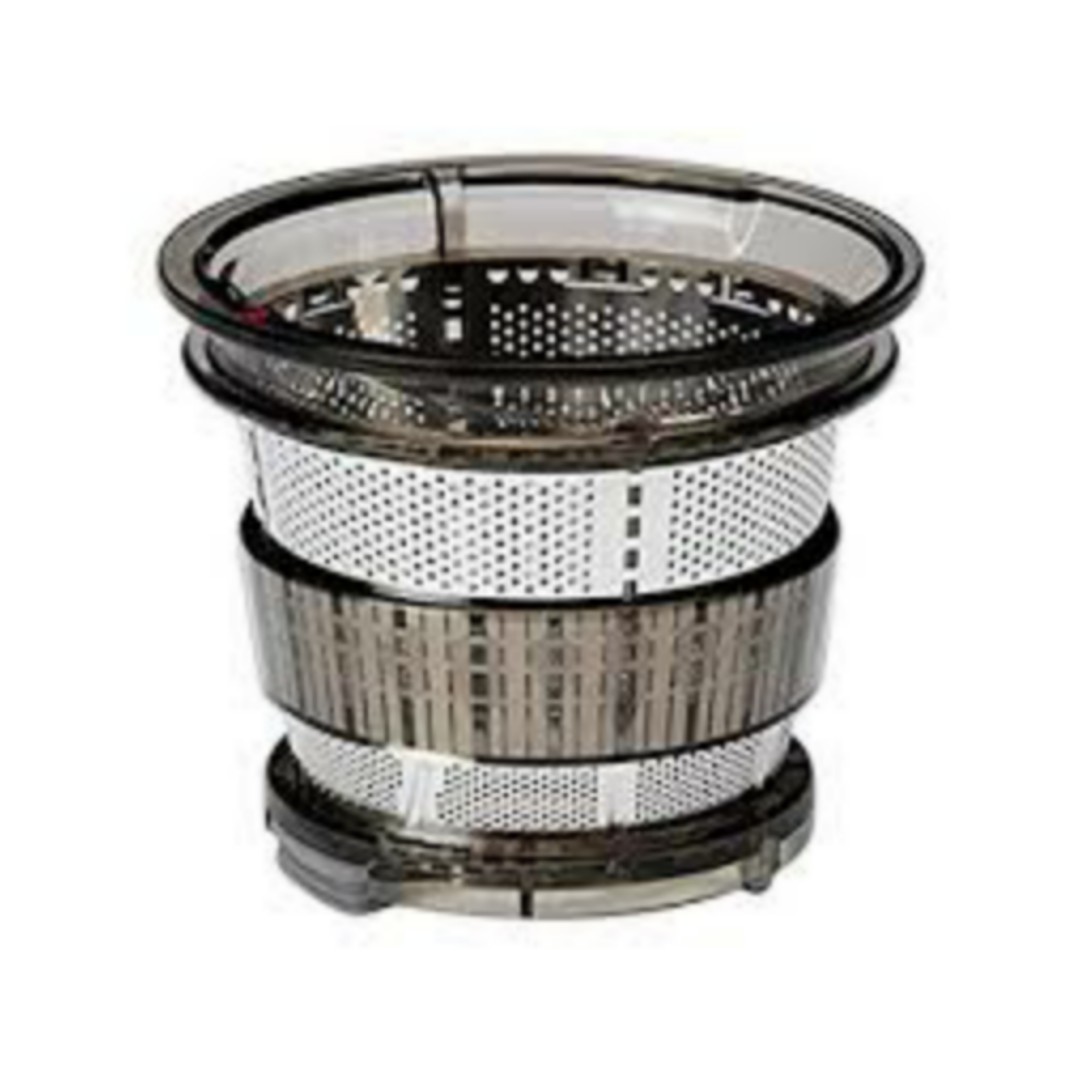 EVO Series Smoothie Strainer
(For Cold Press Whole Slow Juicer EVO700/ EVO810)
EVO Series Sorbet Strainer
(For Cold Press Whole Slow Juicer EVO700/ EVO810)
100% Satisfaction Guaranteed
Kuvings has swept international design awards

The New O shape flip gate
Easier and More convenient
The new 5th generation O shape flip gate is wider than the existing models for easier juicing and has only one feeding entrance let convenient juicing possible.

Wider 82mm Feeding chute
Reduce the juicing & Preparation time.
The 82mm feeding chute, which is wider than the existing models can let putting larger ingredients without cutting, leading to fast juicing.

Leather Pattern New Design
Stylish design for premium quality
The front leather pattern and the streamlined body let you feel luxurious, and the trendy Dark Gray color blends perfectly in your kitchen.

3 in 1 Multi-Function
3 in 1 Multi Juicer (Juicer, Sorbet Maker*, Smoothie Maker*)
The product can be widely used for making juice as well as ice cream/sorbet and smoothies.
Replace the juice strainer with a sorbet strainer for ice cream, and with a smoothie strainer for soft smoothies.
*Smoothie & Sorbet strainer need to be purchased separately they are not included in the package.
Juice
Strainer

Juicer
Smoothie
Smoothie Strainer

Smoothie
Sorbet
Blank Strainer

Sorbet
Juicer
Kuvings Slow Juicers cold-press juice evenly and gently from fruits, vegetables, and nuts. With the slow-speed masticating technology, there is minimal separation and oxidation.
Smoothie maker (Optional)
Change your Kuvings Whole Slow Juicer into a smoothie maker with this strainer attachment.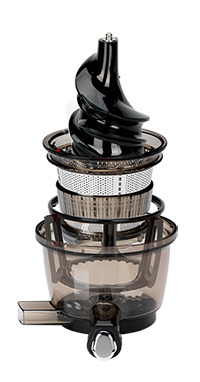 Frozen dessert maker (Optional)
Simple and healthy ice creams, sorbets, and other frozen treats are easy with the blank strainer.

Stronger
Upgraded Drum lid is improved by adding assembling point from '3' to '4', letting Drum set to be assembled stronger & more stabled.

Upgraded
5th generation drum improves durability and expulsive power by changing the internal structure and combination of the juice strainer.

Easy Washing
The upper part of pulp outlet is opened, and the width is wider than the previous models letting fine residue to be cleaned up easily.

Safety
The flip gate system is designed to prevent children's small hands from entering feeding chute, and it is a universal design that can be used conveniently and safely to everyone.

Useful
Optional Citrus Module can make peculiar citrus juice with texture of the fiber, customer can enjoy their favorite juice.

Eco-friendly
The container is made of Tritan that is free of environmental hormones(Bisphenol A), and the juicing mesh and screw are made of safe and durable ULTEM.
Our dedication to create a Premium Juicer
Whole Slow Juicer
EVO820
CLICK BELOW TO WATCH KUVINGS VIDEO
WHOLE SLOW JUICER
| Model | EVO810 / EVO820 |
| --- | --- |
| Use | HOUSEHOLD |
| Color | Matt Pearl Black Leather Finish |
| Type | Vertical low-speed masticating |
| Speed | 50 RPM |
| Wattage | 240W |
| Voltage | AC220-240V, 50Hz |
| Dimensions | 201 x 239 x 490 (mm) |
| Weight | 10.3 kg |
| Maximum Use | Up to 30 Minutes |
| Materials | Ultem, Tritan, ABS, PC |
| Approval | |