EVO 700 Dark Silver with Strainers
EVO 700 Red with Strainers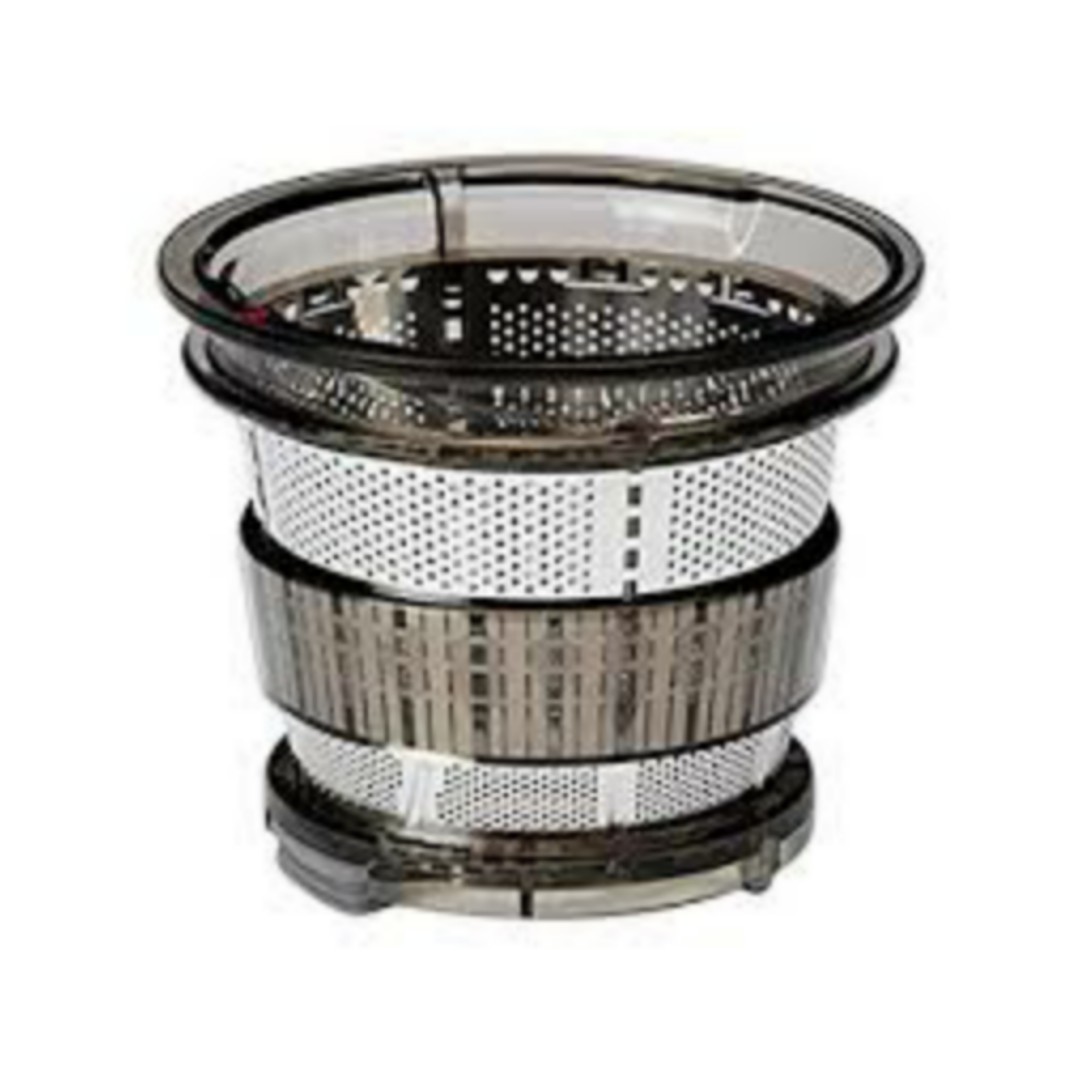 EVO Series Smoothie Strainer
(For Cold Press Whole Slow Juicer EVO700/ EVO810)
EVO Series Sorbet Strainer
(For Cold Press Whole Slow Juicer EVO700/ EVO810)
EVO700 Cold Press Whole Slow Juicer
EVO 700 Dark Silver with Strainers
EVO 700 Red with Strainers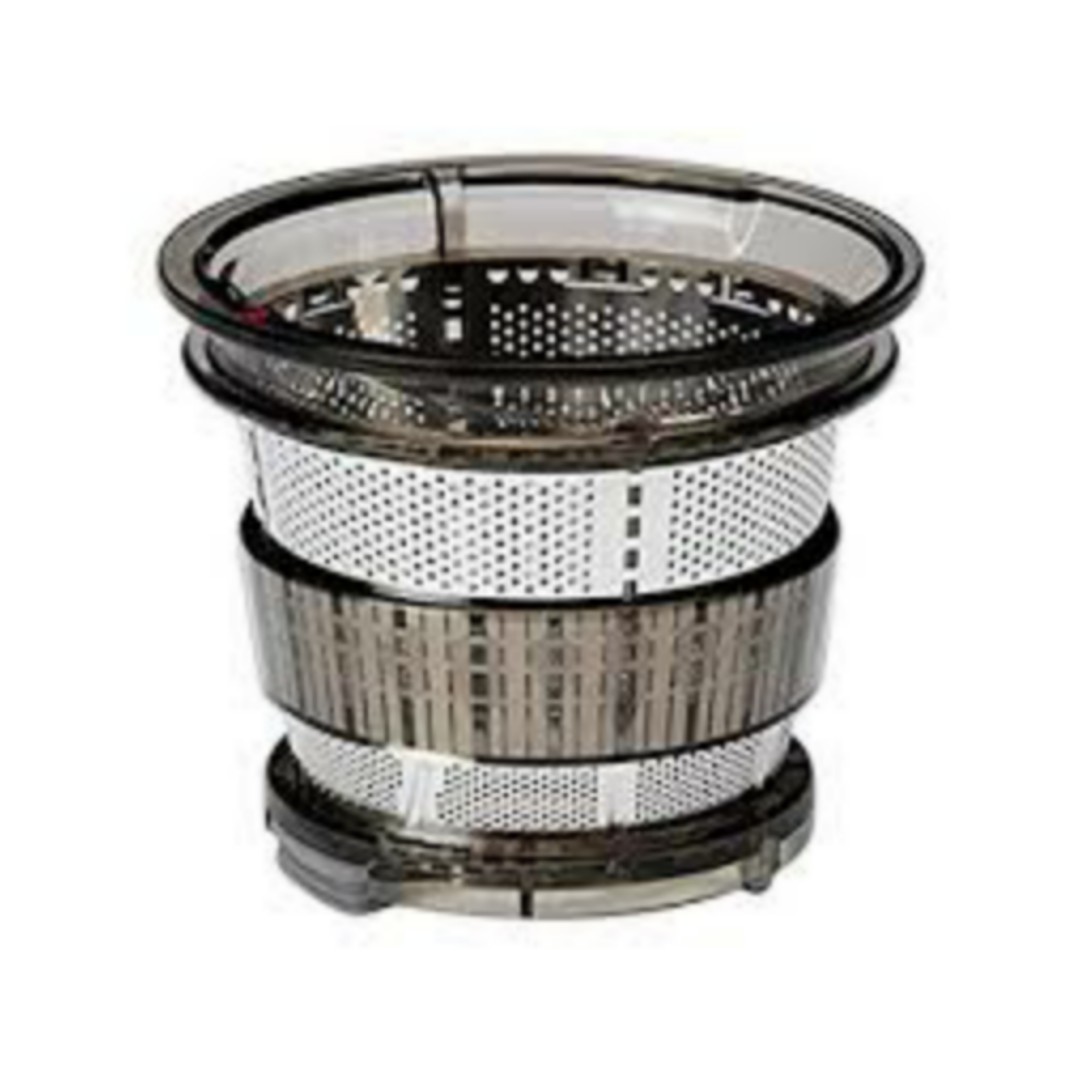 EVO Series Smoothie Strainer
(For Cold Press Whole Slow Juicer EVO700/ EVO810)
EVO Series Sorbet Strainer
(For Cold Press Whole Slow Juicer EVO700/ EVO810)
100% Satisfaction Guaranteed

Upgraded Juicing Screw (Auger)
Upgraded Ultem screw for best juice extraction
The simplified screw, made of BpA-free Ultem, minimizes pulp buildup inside the juicer and increases the juice yield. It also makes cleanup easier.

Upgraded Juicing Bowl
Juicing Bowl makes cleaning easier.
The simplified juicing bowl has less parts to worry about, making assembly and cleanup easier.

3 in 1 Multi-Function
3 in 1 Multi Juicer (Juicer, Sorbet Maker*, Smoothie Maker*)
The product can be widely used for making juice as well as ice cream/sorbet and smoothies.
Replace the juice strainer with a sorbet strainer for ice cream, and with a smoothie strainer for soft smoothies.
*Smoothie & Sorbet strainer need to be purchased separately they are not included in the package.
Juice
Strainer

Juicer
Smoothie
Smoothie Strainer

Smoothie
Sorbet
Blank Strainer

Sorbet
Juicer
Kuvings Slow Juicers cold-press juice evenly and gently from fruits, vegetables, and nuts. With the slow-speed masticating technology, there is minimal separation and oxidation.
Smoothie maker (Optional)
Change your Kuvings Whole Slow Juicer into a smoothie maker with this strainer attachment.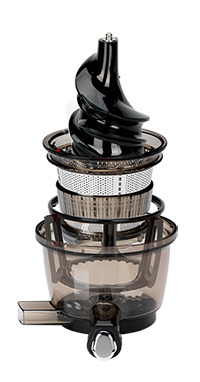 Frozen dessert maker (Optional)
Simple and healthy ice creams, sorbets, and other frozen treats are easy with the blank strainer.

Useful
This product has a sleek design that uses up less counter space. Also, the translucent hopper/lid enables you to see the ingredients being juiced.

Fresh Juice
Kuvings' juicers enable making juices with vegetables and fruits that are not easy to have daily, leaving flavor and nutrients intact without any additives.

Clean Up
You can easily clean up trace residues in the juice strainer. Put the rotating cleaning brush and the juice strainer together and twist them against each other.

Convenient
The Smart Cap prevents leaking while pouring juice in a glass. It helps more than two kinds of ingredients mix together for richer and various customized juices.

Safety
The safety-lock system is equipped with a design that allows it to work only if the main components are assembled properly.

Quiet
With its built-in quiet design and slow-rotating, special deceleration motor, Kuvings juicers generate less noise and vibration.
WHOLE SLOW JUICER
| Model | EVO 700 |
| --- | --- |
| Use | HOUSEHOLD |
| Color | Metallic Silver, Red |
| Type | Vertical low-speed masticating |
| Speed | 50 RPM |
| Wattage | 240W |
| Voltage | AC220-240V, 50Hz |
| Dimensions | 228 x 208 x 446 (mm) |
| Weight | 10.3 kg |
| Capacity | 400ml |
| Maximum Use | Less than 30 minutes |
| Materials | Ultem, Tritan, ABS, PC |
| Approval | |