Know the 6 Best Cold Press Slow Juicer Models in India
Cold Press Juicing needs to be a healthy & hassle-free task.
There are numerous reputed brands offering spectacular specifications in Cold Press Slow Juicers that would suit your modern lifestyle. With advanced technology in the right place, Slow Juicers are a centric device that adds a magnanimous amount of nutrition with flavour for a healthier lifestyle.

With amazing design & technology, there is a rare array of brands that give you a great juicing experience.
To identify the best features, WePick.in compares and highlights the specifications of few Cold Press Slow Juicers in the market like Kuvings, Hestia, Hurom, Philips, etc to give you a brief guidance on the parameters you need to keep in mind while making the purchase.

Here are the 6 Best Cold Press Juicers in India
1. Kuvings B1700 Professional Cold Press Whole Slow Juicer


2. Hestia Nutri-Max Cold Press Juicer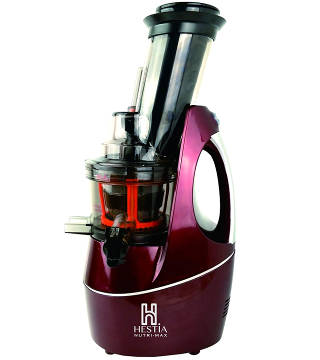 3. Usha 362F Nutripress Cold Press Slow Juicer
4. Panasonic MJ-L 500 Cold Press Juicer
5. Bosch Lifestyle MESM731M Cold Press Juicer
6. Hurom HE RBC09 Cold Press Juicer